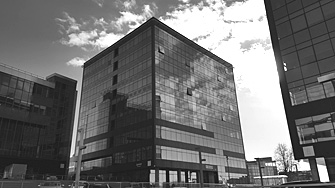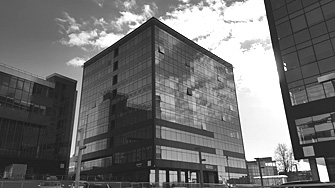 HyperOps HQ
Kandidatuok tiesiogiai
Linux SysAdmin
HyperOps is a team of professionals providing DevOps and managed hosting services to companies and startups across Europe since 2004. We design, build and launch mission-critical online systems for best-known fintech, telecom e-commerce, and media companies. Recently we have launched the unique DevOps platform "DevOps as a Service" and currently are looking for a new colleague to join the awesome team of passionate DevOps professionals to create unique software solutions.
Doing great things with us will include:
– Installation and configuration of Linux based infrastructure solutions
– Maintenance, management, and optimization of existing servers, clusters, and other environments
– Systems migration, scaling implementation, and security patching
– Basic network management tasks (management of firewalls, routers, etc.)
– Working on various projects within small teams
– Participation and brainstorming on general team`s assignments and strategic projects,
– Learning and adapting new technologies, as well as implementing R&D.
Professional requirements:
– 3+ years experience in Linux/Unix administration,
– 3+ years experience with web systems (Apache, Nginx) and caching (varnish, Memcache)
– 1+ year of experience with basic net services (HTTP, SMTP, DNS, MySQL, Postgres, etc.)
– Hands-on competencies and understanding of clustering and HA concepts
– Professional proficiency in English (both spoken and written).
Expectations for your personality:
– Professional attitude towards tasks, results, and communication with clients and the team
– Attention to details and ability to multitask on several projects
– Proactivity to respond quickly to questions and issues raised by the team
– Basic project management skills and self-sustainability to plan and process on time
– Willingness to progress in line with the latest technologies
We will be happy to offer:

– Motivating salary depending on your experience
– Bonuses for additional implemented projects
– Possibility to work remotely, flexible work hours, and a full-time job
– Interesting projects of various sizes and technologies
– Power to make an actual impact within the organization
– Possibility to learn and get certifications,
– Friendly colleagues and unique projects that you will be proud of,
– Bunch of individually agreed bonuses, such as gym, parking, training, or health insurance.

The next step is Yours!
If you share our passion for the highest standards and new technologies, be sure to send us your resume to [email protected] and become part of our great team.
By submitting your resume you agree that HyperOps may contact you within 12 months. If you do not want the company to process your data for the recruitment process, please indicate this in your email.