Thinking about migrating to the cloud? We will guide you through the options and help define and execute your cloud strategy.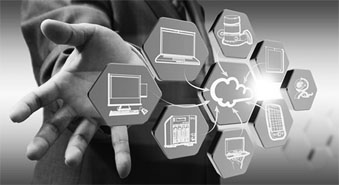 We will take the time to understand your business requirements and explore whether they can be supported by the available global and local cloud offerings – and how.
If migration to the cloud can be justified in your specific situation, we will build out your cloud solution and migrate your systems without any interruption to your operations.
Hassle-Free Fully Managed Cloud
Our engineering team has vast experience both in:
Building and maintaining Private Clouds based on state-of-the-art commercial and open source cloud management platforms.
Helping our client organisations exploit the benefits offered by global Public Clouds built by Amazon, Google and Microsoft.
Get a free personalised consultation
Give us a call at +370 678 03330 or click the button to chat.
Self-Managed Cloud
If you are looking for a high quality cloud setup for your site, application or workloads, and have the expertise, capacity and desire to manage it yourself, we can supply you with all the components you need today and tomorrow.
Private Cloud technologies supported by HyperOps
We build and operate Private Clouds based on two of the most advanced virtualisation platforms presently available: VMware vSphere and Apache CloudStack.

We will setup your VMware vSphere cluster consisting of two or more servers – and will either run it for you 24/7/365, or hand over control into your skilled hands.
Most advanced
Leader in virtualisation technology
Widest range of features
Enterprise grade platform
Unlimited scalability
Ultimate redundancy
High Availability by design
No single point of failure
Replication
Data protection
Automatic migration
Highly versatile
Compatible with widest range of hardware
OpenStack API compatible
Storage I/O and network allocation and distribution
All Windows and Linux versions supported natively
Storage abstraction

Architect and integrate multiple platforms and deployments under single Apache CloudStack umbrella. Retain universal control.
Open-Ended Technology
Open Source
Virtualisation platform agnostic
Highly compatible
Supports external cloud integration (AWS)
Allows integration of current platforms
Cost efficient
Lower cost solution
No vendor lockin
Works with third party technologies
Simplified migration process
No licensing restrictions
Highly flexible
Web GUI for management
HA options on Host and VM level
Network level management
Network equipment virtualisation
If you need a custom cloud setup different from the examples described above – we can probably provide that.
Talk to us and we will respond promptly.
Global Public Clouds supported by HyperOps



When you choose AWS, Azure or Google Cloud hosting with HyperOps, you benefit from a global organisation's scale and experience in running highly secure and compliant online services around the globe combined with the experienced HyperOps team's personalised business and technical support and local presence.
AWS, Azure and Google Cloud are three Public Cloud services that help companies deploy applications faster by providing flexible platforms offering global scale and enterprise-grade reliability. They can instantly provision infrastructure and save money with per-minute billing and built-in auto-scaling to meet changing business needs.
With a sophisticated global Public Cloud platform like AWS, Azure and Google Cloud also comes complexity – and that is where we step in.
We will guide you through dozens of services available from AWS, Azure or Google Cloud.
We will help you select the products that will best utilise Global Cloud resources to meet your evolving business needs.
We will help you optimise your costs – as for someone lacking experience it is very easy to overpay for Cloud services.
We will navigate you through AWS, Azure or Google Cloud features and will advise you on how to setup your DevOps with their APIs and developer tools for maximum automation and efficiency.
Once properly setup and implemented, a hosting solution based on one of the three global Public Clouds can help reduce the cost, complexity, and risk associated with security and compliance. Few smaller organisations can replicate the technology and operational processes that Amazon, Google and Microsoft use to help safeguard their enterprise cloud services and comply with a wide range of international standards.
Get a free personalised consultation
Give us a call at +370 678 03330 or click the button to chat.