For any business involved in digital transactions, failure to protect sensitive data and maintain regulatory compliance in its IT environment can result in financial losses and reputational damage.
Our security testing and consulting services are designed to help you optimize your security practices, stop threats and protect your critical systems and data.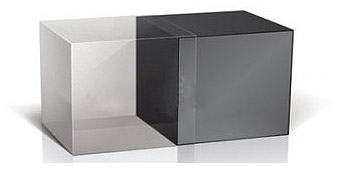 Penetration testing
For systems that are managed by HyperOps under custom SLA plans, periodic penetration testing is normally included as part of the package.
Our Security Assessment and Penetration Testing services are also available a-la-carte and can be used whenever you require one-time or periodic audits for regulatory compliance reasons, or just to have a peace of mind.
Our security team can assess the security of your Windows, Linux or hybrid infrastructure, including server, application and network layers.
We conduct penetration testing by systematically checking for vulnerabilities, security weaknesses and potential regulatory compliance issues.
Following a Penetration Test, we deliver an extensive report providing a high level executive summary describing the state of the test target, along with detailed findings for developers and administrators, proof of concept and/or exploits.
The penetration test report also includes recommendations on how to fix or improve security.
We perform both "black box" and "white box" security assessments.
Infrastructure hardening
Our infrastructure hardening services are designed to help you improve your own managed security.
While the specific scope is agreed with each client individually, it usually includes:
Baseline system or network scanning
System security settings and architecture evaluation
System state audit
Business needs and security alignment analysis
Compiled list of proposed changes necessary for hardening system or network security
Assessment of changes once they have been implemented by your team
Additional security consultations
Security Consultancy Services
Are you under attack? Have you lost or leaked data? Are you wondering how good your security is? And what is "good security" anyway?
There are millions of questions in the never-ending quest for system security against time, changing technology and emerging threats. We are proficient in both: high level, business oriented security management and technical assessments of IT infrastructure.
We offer you assistance in resolving IT security matters quickly, efficiently and confidentially through non-binding external consulting. Our consultants are well experienced and hold relevant security certifications such as CEH, CISA and CISM.
Need help or advice? Contact us today.
Give us a call at +370 678 03330 or click the button to chat.