Why trouble yourself with managing your servers and IT infrastructure when you can have a team of experts take great care of them 24/7/365 – and probably at a lower total cost?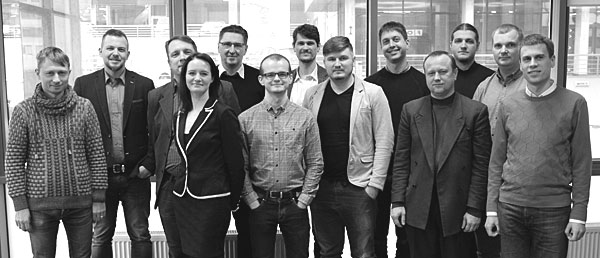 For over 10 years we have been reliably managing systems and for demanding clients ranging from banks, insurance companies, retailers, e-commerce leaders and clinical research companies to SMEs and rapidly growing startups.
Taking over management of your existing systems
If you are already running software systems and servers critical to your business and are looking to either fully outsource systems administration tasks or to cost-effectively expand the capacity of your internal system administrator team – we are here to provide technical expertise and superior reliability combined with significant cost savings.
Helping you design new systems or upgrade old ones
If you are planning to roll-out new online systems, platforms or applications, or gearing up to upgrade, reinforce, scale and secure existing ones, we can help you with expert advice on both designing new optimal IT architectures and improving the performance, reliability and security of IT systems and infrastructure already in operation.

Before you sign up with HyperOps, we always have a discussion to help you choose both
a service level
and
a technical hosting option
to match your actual needs. But for all levels of support you always get
24x7x365 access by phone, chat or email
to HyperOps engineers dedicated to ensuring that your systems, sites and applications run smoothly.
You can choose from preset Service Level options – or get one tailored for your specific needs:
Service Level
SLA-1
SLA-2
SLA-3
SLA-X
Key services included under the SLA:
Uptime guaranteed by contract – from…

99.5%

99.9%

99.95%

100%

Active server level monitoring
Included
Included
Included
Included
End-to-end infrastructure administration
Included
Included
Included
Included
Hardware issues prevention and resolution
Included
Included
Included
Included
Full backups (daily or hourly)
Optional
Included
Included
Included
Active application level monitoring
–
Optional
Included
Included
Guaranteed reaction and issue resolution times
Guaranteed reaction time during working hours1
2 hours
30 minutes
12 minutes
< 6 minutes
Guaranteed resolution time during working hours1
4 hours
2 hours
30 minutes
< 30 minutes
Guaranteed reaction time outside of working hours2
8 hours
2 hours
30 minutes
< 6 minutes
Guaranteed resolution time outside of working hours2
NBD
8 hours
2 hours
< 30 minutes
Additional KPIs and reports
–
–
Included
Included
Additional financial guarantees
–
–
Optional
Included
Monthly cost from:

€

30

/mo

€

70

/mo

€

150

/mo
Contact us
1 Working hours are 08:00-20:00 GMT+1 Monday to Friday except bank holidays.
2 Outside of working hours is 20:00-08:00 Monday to Friday and 00:00-24:00 on weekends and bank holidays.