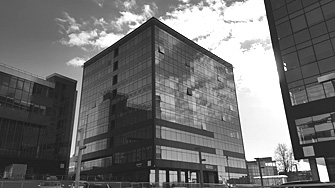 HyperOps HQ
Open positions at our Vilnius-based HQ as of today

HyperOps is a high-end managed hosting and cloud computing services provider catering to enterprises and high-growth startups across Northern, Central and Western Europe since 2004.

We design, build and run mission-critical online systems for some of the best known blue-chip companies in financial services, telecommunications, retail, e-commerce and online media industries across Norther Europe and beyond.
We are always looking for highly skilled, experienced and driven systems administrators, support engineers and security specialists to join our Vilnius-based team.
If you share our passion about the highest standard of performance and ever new technical challenges, be sure to get in touch with us.
Senior Systems Administrator (Senior SA)
We are looking for a Senior Systems Administrator (Linux / AWS ) to join our team in Vilnius
Your primary responsibilities will include:
Installation and configuration of on-prem Linux based and AWS infrastructure solutions
Maintenance, management and optimization of existing servers, clusters and other environments
Systems deployment, migration and scaling
Infrastructure solutions design and presentation
You will need:
At least 5 years experience in Linux/Unix  administration
At least 3 years experience with AWS or other public clouds
Good understanding of clustering and HA concepts
Good understanding of fundamental areas (virtualisation, containerisation, network, hardware, storage, security)
Ability to write Terraform and Ansible
Working knowledge of English
Personal traits:

Attention to details
Ability to interact with other humans
Positive attitude
Ability to respond quickly to questions and issues raised by the monitoring team and other colleagues
Ability to lead the projects
Basic project management skills and self-sustainability (ability to plan ahead and execute)
Additional pluses:
Experience with Kubernetes or other containerized environments
Experience with Fortigate products (CLI)
System Architect / Team Lead experience or ambitions
LPIC, Red Hat, AWS, CKA or other certifications
Good grasp of security-related concepts (cryptography, firewalls, secure configurations)
For qualifying candidates we offer:
Full time or half-time Vilnius-based positions
Possibility of remote work (not just during quarantine)
Very competitive salary
Inspired and skilled colleagues willing to help and grow together
Professional development opportunities and R&D time allocations
Opportunities to work with a wide set of cutting edge technologies
Friendly organization: flexible working hours, flexible vacation policies, team parties and other fun events
Free hot beverages, free parking and other employee programs are available
If you think this position fits your qualifications, experience and future plans, apply by filling in the form below. Complete confidentiality guaranteed. If you are selected, we will be contacting you via email or phone.
Submit your application